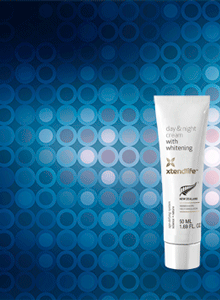 What is the best face pigmentation treatment? Are you frustrated with uneven and excessive pigmented patches on your face? You don't have to get frustrated. This article will tell you more about it and the best safe treatment.
What is skin pigmentation?
Pigmentation problems are common and many are associated with aging. Increase of the pigment normally occurs when melanocytes (pigment-producing cells) are more active than normal. This normally results in the production and deposition of more pigment.
This pigment is also known as melanin which defines our color.
When exposed to the sun, melanin often increases and it moves up to the top epidermal layers leading to pigmented patches and darkening on your face. More exposure of the patches to the sun makes them more persistent often resulting into freckles, age spots or melasma.
Face pigmentation treatment should be geared towards the following 4 key factors:
1. Sun protection
Since sun exposure increases production of melanin, you must protect your face from the sun. Protective activities should be geared towards making sure that harmful parts of sun rays are blocked and dehydration of the dermis does not happen. Avoid extensive sun exposure by wearing protective gear. Use a cream to hydrate and moisturize your face with the right protective ingredients as well.
2. Removal of cellular build-up
Since epidermal pigmentation is often accompanied by cellular build-up on the outer layers, it is important to include removal of cellular build-up as part of face pigmentation treatment. The build-up may cause dark spots and it is important to exfoliate dead cells to allow the cells to regenerate and take fresh breath that leads to healthy glow.
Use anti blemish cleansing mask to remove the dead epithelial cells to achieve a more even color tone. The mask will remove the surface cells containing the pigment, improving the texture.
3. Proper daily-care routine
This should include the use of a cleanser, an active day cream with the right ingredients to nourish the deep layers of the epidermis. In addition, use a restorative night moisturizer to continue with protective activities.
4. Treatment of uneven and excessive face pigmentation
The patches and freckles can be improved and eliminated by use of a safe product to lighten your color safely. A good lightening product should be potent and safe.
Studies have shown that ingredients such as mercury, steroids and hydroquinone are harmful. Mercury poisons the bloodstream, while steroids produces stretch marks and causes epidermal thinning. Hydroquinone is carcinogenic and can cause cancer. Some of them have been banned for use in some countries.
Using natural ingredients to lighten, without any harmful side effects, as well as making you look younger…is the safest treatment  of all times.
Such ingredient is a special extract of Extra pone Nut-grass, which naturally inhibits melanin, to gently lighten the color. The extract have been shown in clinical trials to reduce melanin by up to 40%
Research has shown that nut grass root is effective at reducing freckles. It has also been found to have anti-aging properties.
At the moment, the leading product with this special and safe natural extract and other active anti aging benefits is Xtend-Life's Whitening Day Cream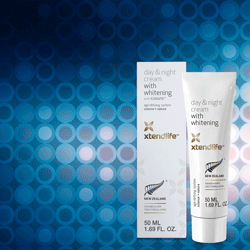 Apart from lightening the color safely it will also give you all the anti-aging benefits. It is packed with natural ingredients, specially chosen for their ability to reverse the visible signs of aging and for effective face pigmentation treatment.
Click here for more information and full pricing.
So there you have it, with Xtend-Life's Natural Whitening Day Cream, your skin will become softer, smoother, healthier and younger-looking.This day cream will lighten your  skin naturally, without bleach,harm or irritation and will also stimulate elastin and collagen  in order to reduce fine lines.
Click here for more information and full pricing.